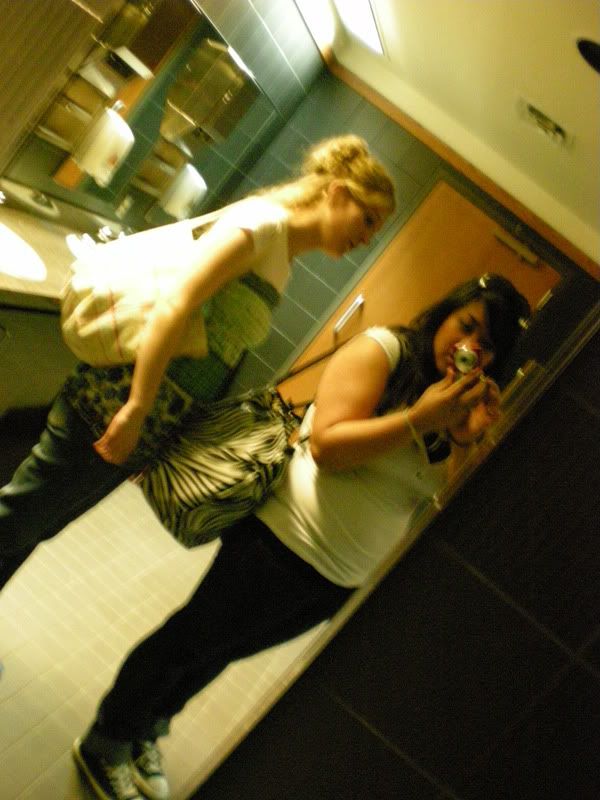 What a good day. I love jazz music. I love my friends. & I love being in new places.
We performed really well actually. We were one of the last groups to perform and we got a lot of good comments. One thing that i noticed about the vocal jazz out here and over in the northwest is that they are very different; they kinda have a poppy style here, like we definately have a different sound than groups from around here. But it was cool to get a chance to listen to different groups. I got the feature solo.... i'm not gonna lie, with a little help from someone, perhaps a muse for being passionate about that song. Yes,
i thought about you
.
K so on that same note, i hate jazz music at the same time because lyrics for most jazz songs kill me. I thought about you.... and i
hate
that i thought about you. ugh.
anyways, we leave to go back to washington tomorrow. I have to say that the weather here is really nice, but i miss Port ochard. I will miss these comfy beds though. oh yeah, chante kicked me last night because i got too close to her. I explained that when i sleep with someone else i just want to cuddle. LMAO.
She kicked me so hard that i woke up; i was too tired to get angry with her though. ha.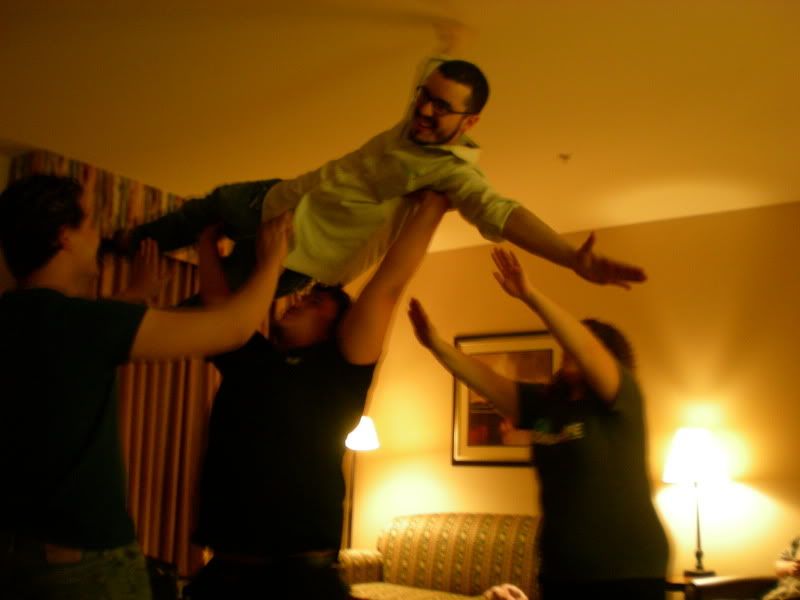 Lastly, we got to watch take6 tonight, which was pretty much amazing, and im kinda in love with Christian from the group <3
Here's a little background on there pictures.
1)Chante and Me whoring it up in the bathroom after i changed outta my skank dress. SIDE NOTE: its wayy to short and too boobie! I need to buy a new one, i got eye raped like 50 times :X
2) Davey used to be a cheerleader when he was in high school. Can't you tell? In out hotel room. Davey lifting up tony while richard katty spot him. In daveys words "things to do while you're drunk." Last night.
3) A picture from dinner tonight. Daveys beer. Don't worry, i didn't sneek a drink.
4) Lunch time today. I had a bag of pretzels and a whole buncha water. Apparently The University of Northern Colorados mascot are the bears. So this is my impression of a bear <3. href="http://img.photobucket.com/albums/v293/totalreject/DSCN3857.jpg">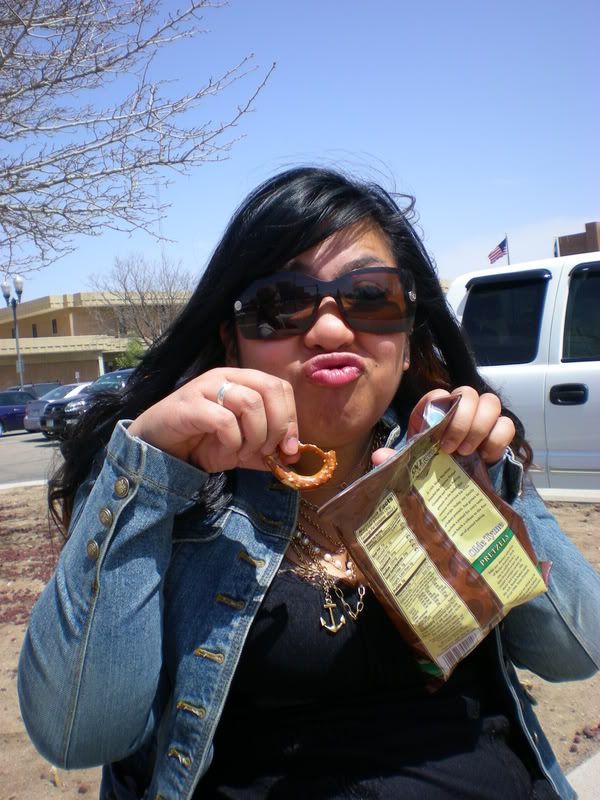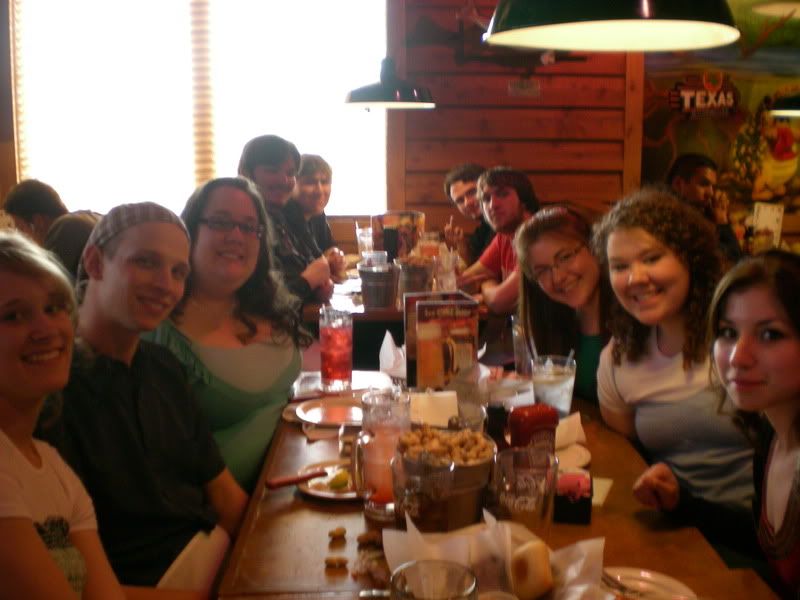 5) Half of the group at dinner tonight.
Michael, James, Michelle, Joey, Chante, Zach, Andrew, Olivia, Katty, and Chrissi.
I'm leaving you with a little snippit of Jazz lyrics that made me love/hate it at the same time.
" Because of one carress, my world got over turned. You could say that you're leading me on, but thats what u want you to do."